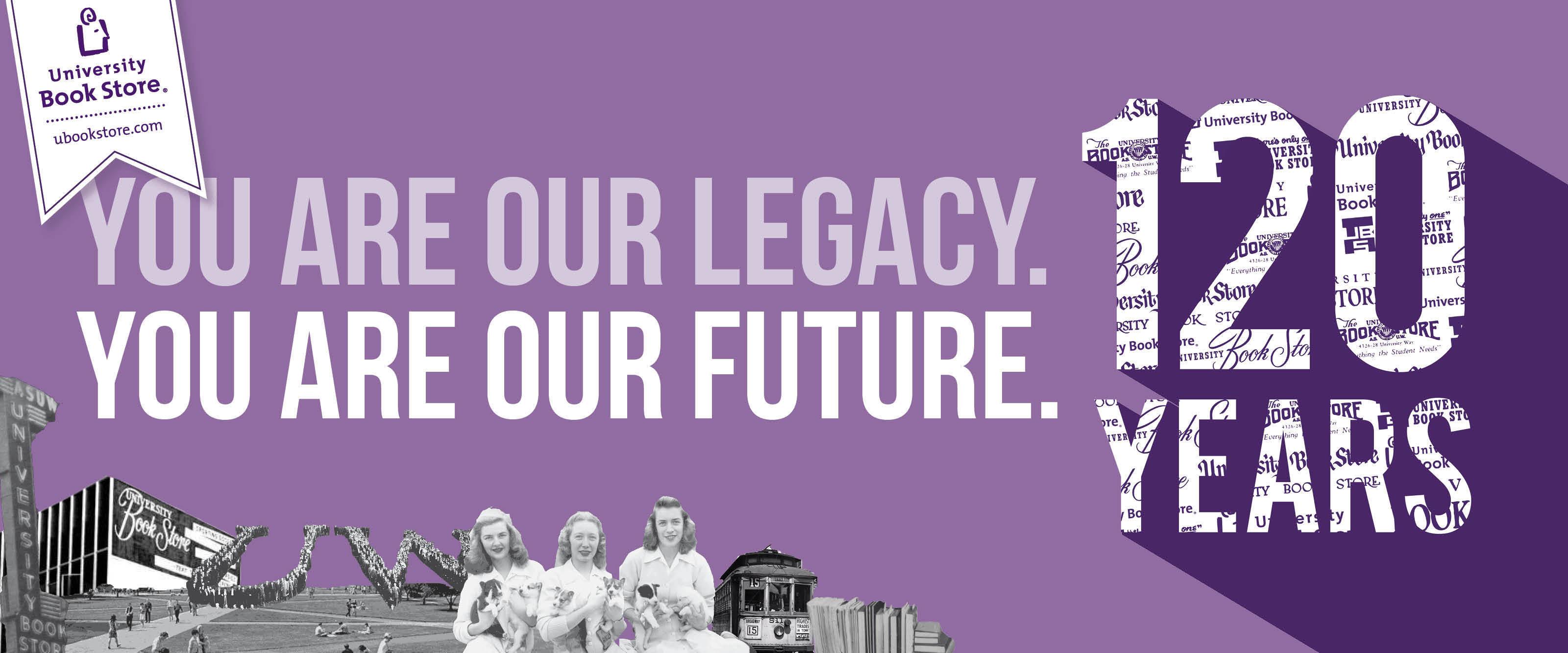 CELEBRATE 120 YEARS WITH A $120 GIFT CARD
Founded by a group of pioneering students in 1900, University Book Store celebrates 120 years of choosing our community over profit. As a thank you to our loyal customers who've helped us reach this huge milestone, University Book Store is offering a chance to win three $120 gift cards.
Starting on our anniversary, Friday, January 10, all University Book Store customers can enter for a chance to win a $120 University Book Store gift card. No purchase necessary! Just complete the form below. Each lucky winner will be contacted on the following Fridays: January 17, 24, and 31. One entry qualifies you for all three drawings!
Thank you to our customers; you are our legacy and our future. Here's to the next 120 years!
Wait; that's not all! University Book Store is planning a year-long celebration to honor our long and rich history and to start the process of envisioning our future. To learn more and to sign up to receive updates about the goings on in the year ahead, please visit ubookstore.com/120th-anniversary.