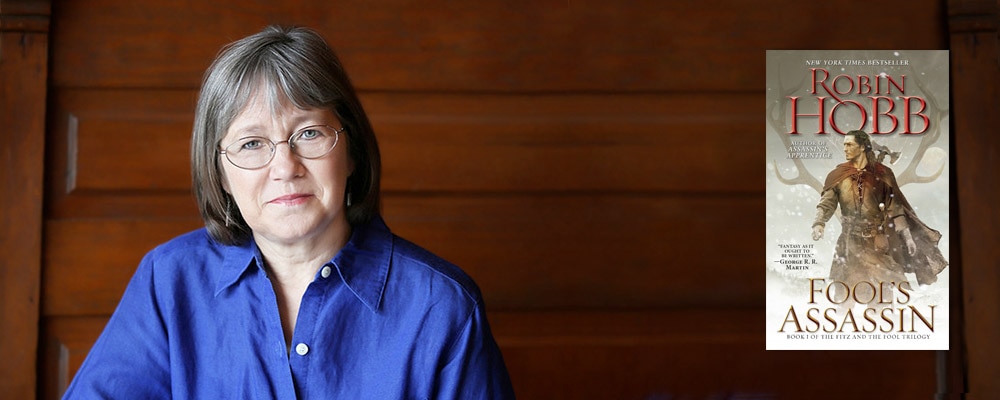 Robin Hobb was born in 1952 in California, but has been a resident of Washington State for over thirty years. A life long fantasy enthusiast, she also writes as Megan Lindholm for urban fantasy and short stories. Her first published book was Harpy's Flight from Ace Books in 1983. As of 2020, her most recently published book is Assassin's Fate, the concluding volume of The Fitz and the Fool Trilogy. Robin currently resides on a small farm in Roy, Washington, with her husband Fred and two dogs, and small livestock.
As Robin Hobb or Megan Lindholm, she is always pleased to drive up to University Book Store in Seattle and sign and personalize books for readers. If you would like an autographed book, please make a clear note of that in the 'comments' section of your online order, or let the bookseller know if your are purchasing in person or on the phone.
University Book Store Ships Internationally!
Robin Hobb and Megan Lindholm fans around the world rejoice! We are proud to offer international shipping across the globe! For full details and shipping rates, please visit our Shipping page.