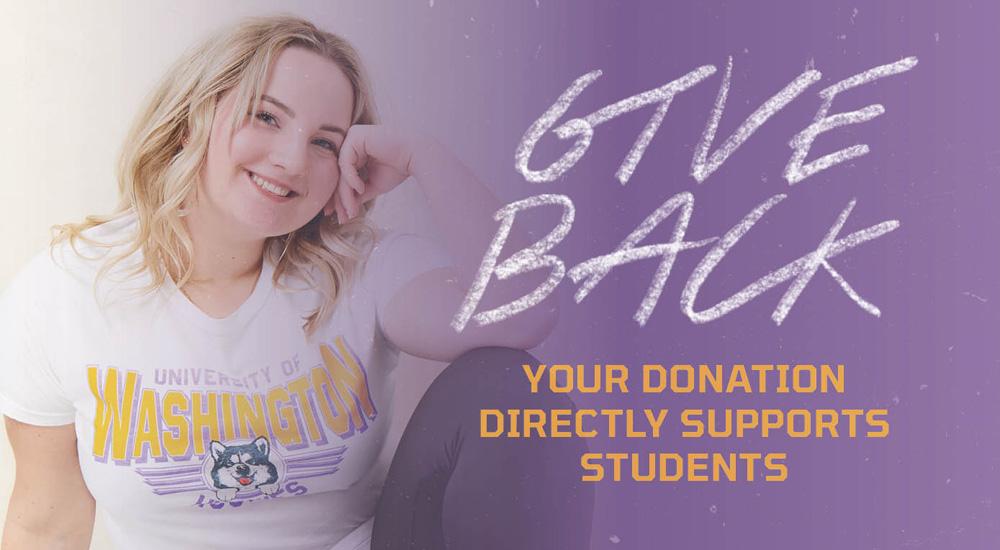 Bryan D Pearce University Book Store Scholarship
Your donations directly support students.
University Book Store's dedication to and support for the University of Washington goes back 120 years. Founded by students, for students in 1900, a commitment to providing affordable course materials to UW students is at our very core.
Every year, University Book Store contributes funding for student scholarships to the UW Financial Aid office so that it may be distributed to students in need. University Book Store's sixth CEO, Bryan D. Pearce, had a vision that one day every University of Washington student would benefit from the Book Store's gift in the form of a quarterly stipend to help pay for their course materials. With your help, we can realize that goal.
We are proud to share the Bryan D. Pearce - University Book Store Scholarship with our customers. Please consider adding a donation of $1, $5, $10, or $25 to your purchase. If you would like to donate more, or a different amount, please contact us at marketing@ubookstore.com. Every dollar donated makes an impact!