2019 Northwest Flower and Garden Festival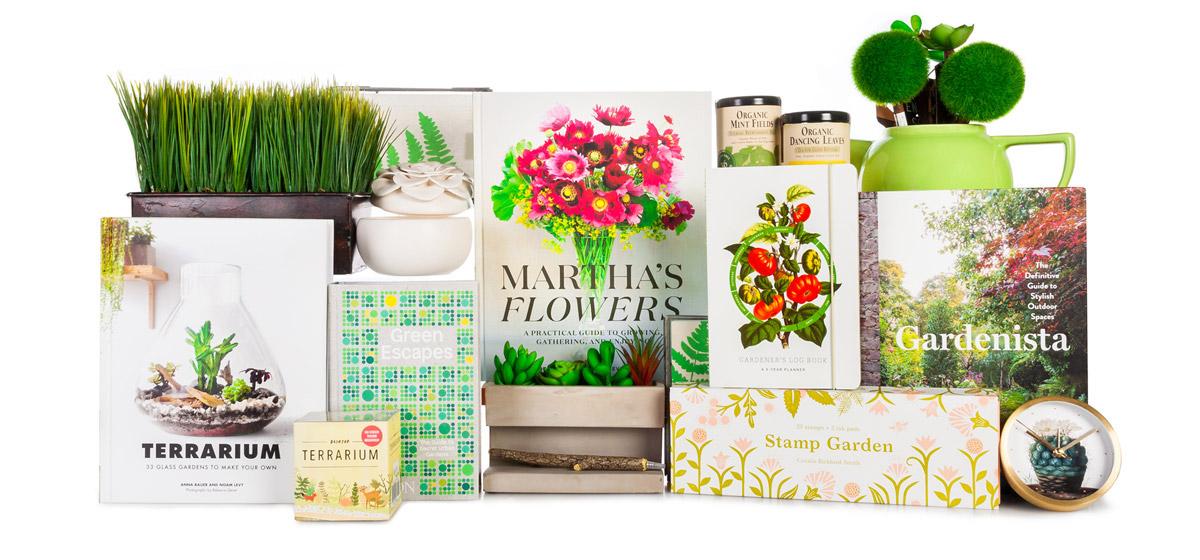 Gardens of the World
Join University Book Store at this year's Northwest Flower & Garden Show at the Washington State Convention Center, February 20-24th.
Skip the line and buy your tickets early
Don't miss the show! You can purchase tickets at our U District Location and save with early bird pricing.
On sale 1/17 - 2/19

$19 Early Bird Adult Ticket
$10 Student Ticket (for students ages 13-23)

Tickets are good any day of the show
Tickets are non-refundable but transferrable
Ticket packages or additional information regarding all ticketing options can be found here: https://gardenshow.com/tickets.
Get the most out of this year's show with author events & seminars
Our booth will be located in the events and seminars area of this year's show and will feature a mix of titles from all seminar authors and will host the author signing line.
To help you maximize your time at this year's show, we have made our select feature titles available for pre-order!
Ask Ciscoe: Oh, la, la! Your Gardening Questions Answered
by Ciscoe Morris
Ciscoe Morris answers 400 the most interesting, oft-asked, most urgent, and puzzling gardening questions. Even if Ciscoe's signature exclamation "Ooh-la-la!" (delivered with a thick Wisconsin accent) is completely disarming, do not underestimate his gardening chops: Master Gardener, certified arborist, teacher at the University of Washington's Center for Urban Horticulture. In his first book, he addresses the full range of issues from ornamental gardening and trees to vegetables, fruit trees, shrubs, lawns, containers, weeds, and more.
Buy
Fine Foliage: Elegant Plant Combinations for Garden and Container
by Karen Chapman & Christina Salwitz
Foliage comes in a mind-boggling variety of color, shape and growth habit. But which ones complement each other and work best for the many garden situations people have? Fine Foliage gives the home gardener 60+ examples of plant combinations that work for every purpose, whether in sun or shade, path or meadow, porch or poolside. Each plant combination is introduced with an on-site photograph and "Why This Works" text, accompanied by individual close-up photos and quick-tip info about care, site, soil, zone and season – a complete "recipe" that even a beginner gardener can follow.
Buy
Gardening with Foliage First: 127 Dazzling Combinations that Pair the Beauty of Leaves with Flowers, Bark, Berries, and More
by Karen Chapman & Christina Salwitz
Although seductive, flowers, by their fleeting nature, are a fickle base to provide long-lasting gardens with year-round interest. Tackle this problem with the advice in Gardening with Foliage First. Learn how to first build a framework of foliage and then layer in flowers and other artistic elements as the finishing touches. This simple, recipe-style approach to garden design features 127 combinations for both sunny and shady gardens that work for a variety of climates and garden challenges.
Buy
The Informed Gardener
by Linda Chalker-Scott
In this introduction to sustainable landscaping practices, Linda Chalker-Scott addresses the most common myths and misconceptions that plague home gardeners and horticultural professionals.
Buy
The Informed Gardener Blooms Again
by Linda Chalker-Scott
The Informed Gardener Blooms Again picks up where The Informed Gardener left off, using scientific literature to debunk a new set of common gardening myths. Once again, Linda Chalker-Scott investigates the science behind each myth, reminding us that urban and suburban landscapes are ecosystems requiring their own particular set of management practices.
Buy
How Plants Work: The Science Behind the Amazing Things Plants Do
by Linda Chalker-Scott
Plants are capable of interesting and unexpected things. Why do container plants wilt when they've been regularly watered? Why did the hydrangea that thrived last year never bloom this year? Why do slugs wipe out the vegetable garden instead of eating the weeds? Plant physiology – the study of how living things function – can solve these and most other problems gardeners regularly encounter.
Buy
The Cocktail Hour Garden
by C. L. Fornari
At the end of the day, what better place is there to kick back, chill out and make the world go away, than in your own backyard garden? Plant and cocktail lover C. L. Fornari shows how easy it is to create a garden atmosphere that sets the mood for private relaxation or festive occasions with friends. With a wise and witty text, mood-setting plant lists, botanical drink recipes and luscious photographs, The Cocktail Hour Garden reveals the simple secrets to creating an evening pleasure garden.
Buy
Coffee for Roses
by C. L. Fornari
Word-of-mouth may be a great way to learn about some products, but word-of-mouth gardening tips can be a very bad idea. The age-old practice of passing along gardening tips and tricks is no guarantee you will get a good result...it might even do the opposite. In her new book, garden expert C. L. Fornari looks at 71 common garden practices and uncovers the truth behind the lore. Do marigolds keep the bugs out of the veggie patch? Will rusty nails turn hydrangeas blue? With humor and affection, she goes back in time to sort out the good, the bad and the just plain silly...and tells us why.
Buy
The Herb Lover's Spa Book
by Sue Goetz
Since the days of Cleopatra, we have been in search of the "Spa Experience" – a mystical place of white fluffy towels, populated by the finest of facial masks and lotions. But this vision of relaxation can come with a hefty price tag. That is about to change. In her new book, herb gardener, spa enthusiast and award-winning garden designer Sue Goetz shows us how to create the luxury spa experience in our own home, featuring fragrant, therapeutic herbs from the garden.
Buy
Attracting Birds, Butterflies and Other and Other Backyard Wildlife
by David Mizejewski
A backyard can come alive by creating an environment with plants and spaces that attract nature's most interesting and friendly creatures. Colorful butterflies, uplifting songbirds, and lively toads can enhance the personal garden space, giving pleasure to nature lovers of all ages. National Wildlife Federation's® Attracting Birds, Butterflies, and Other Backyard Wildlife provides over a dozen step-by-step projects for families to do together, making getting back to nature easy, educational, and fun.
Buy
Dirt: The Erosion of Civilizations
by David R. Montgomery
Ranging from ancient times to modern-day environmental threats, a natural and cultural history of soil explains how an elimination of protective vegetation and an exposure to wind and rain causes severe erosion of cultivated soils, how the use and abuse of soil has shaped human history, and the how the rise of organic and no-till farming holds hope for the future.
Buy
Growing a Revolution: Bringing Our Soil Back to Life
by David R. Montgomery
A MacArthur Fellow's impassioned call to make agriculture sustainable by ditching the plow, covering the soil, and diversifying crop rotations.The problem of agriculture is as old as civilization. Throughout history, great societies that abused their land withered into poverty or disappeared entirely. Now we risk repeating this ancient story on a global scale due to ongoing soil degradation, a changing climate, and a rising population. But there is reason for hope.
Buy
The Hidden Half Of Nature: The Microbial Roots Of Life and Health
by David R. Montgomery
A riveting exploration of how microbes are transforming the way we see nature and ourselves—and could revolutionize agriculture and medicine.Prepare to set aside what you think you know about yourself and microbes. Good health—for people and for plants—depends on Earth's smallest creatures. The Hidden Half of Nature tells the story of our tangled relationship with microbes and their potential to revolutionize agriculture and medicine, from garden to gut.When David R. Montgomery and Anne Biklé decide to restore life into their barren yard by creating a garden, dead dirt threatens their dream. As a cure, they feed their soil a steady diet of organic matter.
Buy