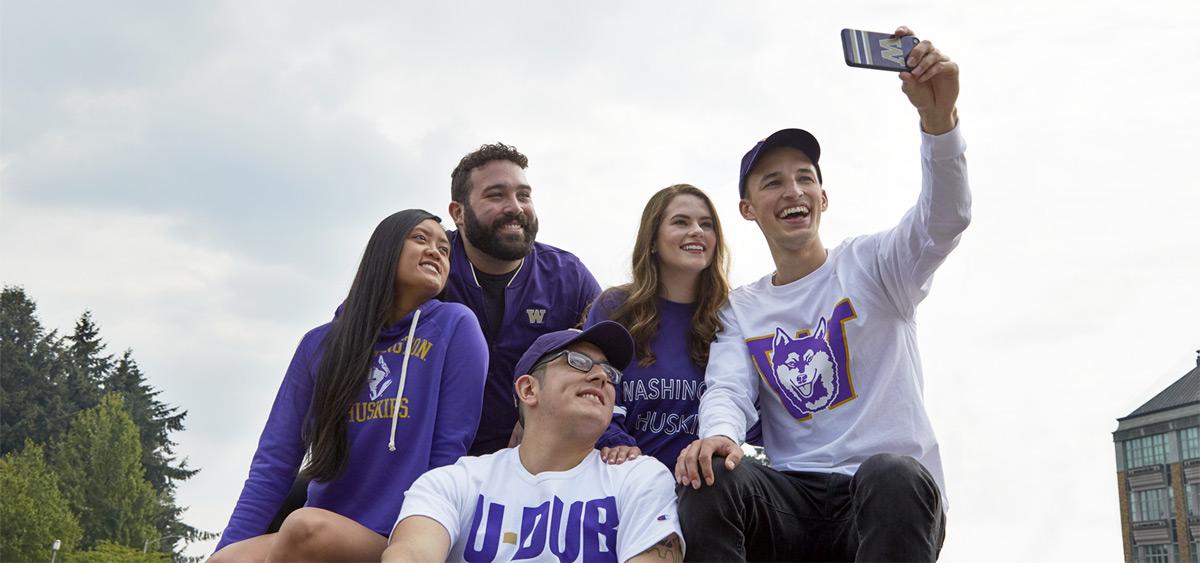 University Book Store gives back to the UW community!
Join The Pack Rewards™ – University Book Store's free, instant rewards membership program for University of Washington and Cascadia College students, faculty, and staff, plus UWAA and UWRA members!
As a for-profit trust benefitting the University of Washington community, University Book Store gives back a portion of every purchase as scholarships, donations, and the discount offered to our Pack Rewards members!
When you sign up for The Pack Rewards, you receive the following exclusive perks:
10% discount on all Husky merchandise and Books* every day, even on gameday!
Exclusive promotions and savings, only for Pack Rewards members.
Early access to limited edition and special products, author events, and more!
*Pack Rewards discount excludes textbooks and course materials, unless otherwise specified.
Fill out the form below to take your first steps in joining The Pack Rewards™! When you complete the form, you'll receive a temporary promo code that you can apply to your purchase right away. You'll also receive an email with the steps you need to complete your Pack Rewards membership.
Once our team verifies your membership, you'll receive a confirmation email that includes your exclusive Pack Rewards promo code, which you can apply every time you shop at ubookstore.com.