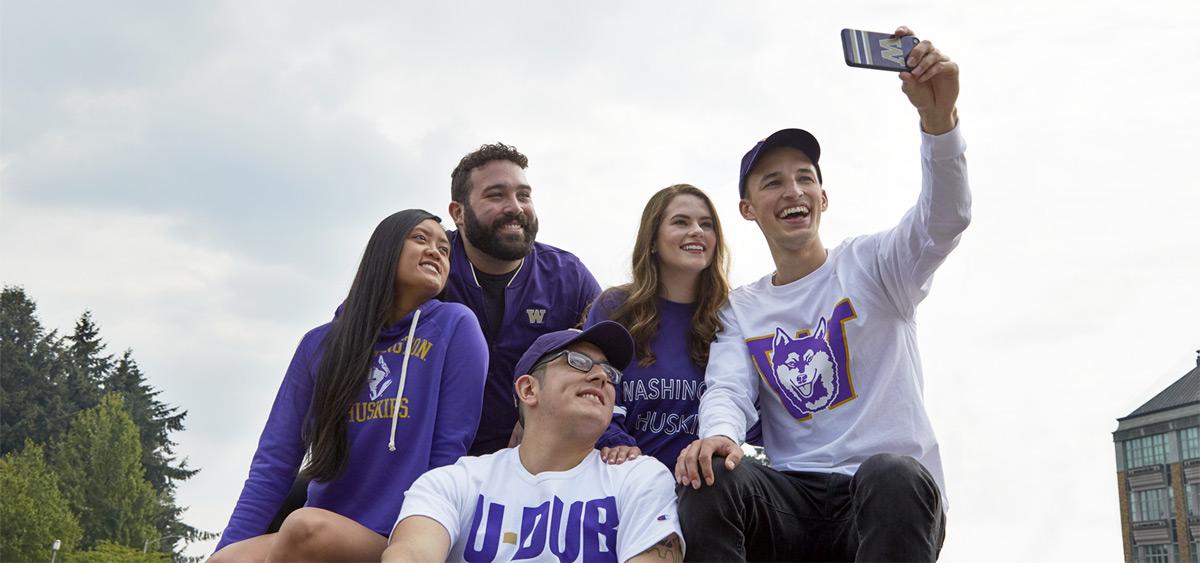 Become A Member Of The Pack Rewards
There are a lot of perks to being a member of our pack! Sign up for The Pack Rewards, University Book Store's instant rewards membership program serving University of Washington and Cascadia College students, faculty, and staff, UWAA members, and UWRA members! As a Pack Member, you'll receive:
10% discount in The Husky Shop and The Book Shop every day (even on game day!)

Free welcome gift

As a thank you for signing up for the Pack Rewards, new members receive a free pair of SkullCandy Jib headphones from any of our six stores

Free birthday treat

Celebrate your special day during your birthday month with a free coffee and pastry (valued up to $6) in the book store cafe at the U District store. The Bothell and Tacoma stores will offer a Seattle Chocolates bar or alternative.

Education pricing on Apple

Pack members get exclusive access to education pricing on Apple products in The Tech Center - plus access to Tax Free Day on Apple products for the best price you'll get on all things Apple, minus the tax.

Monthly members-only specials in the book store cafe

Exclusive members-only savings and specials throughout the year
Sign up today! It's as easy as 1-2-3
Create Account or Log In with your existing account
Click on "The Pack Rewards" under My Account Menu
Enter the required information and select "save"
Congratulations! You're in the Pack!
Disclaimer: Discount excludes course materials, supplies, technology items, café, and periodicals.